CASCADE Land and Homes LLC
Real Estate Professionals
Robert Tessmer
Oregon Principal Broker, Idaho Designated Broker
Office: (541) 405-4145 Cell: (541) 990-7533
A Veteran Owned Company
RIVER VIEW PROPERTY! / 1.72 ~Acre/ Parcel With a SEASONAL CREEK and River Views!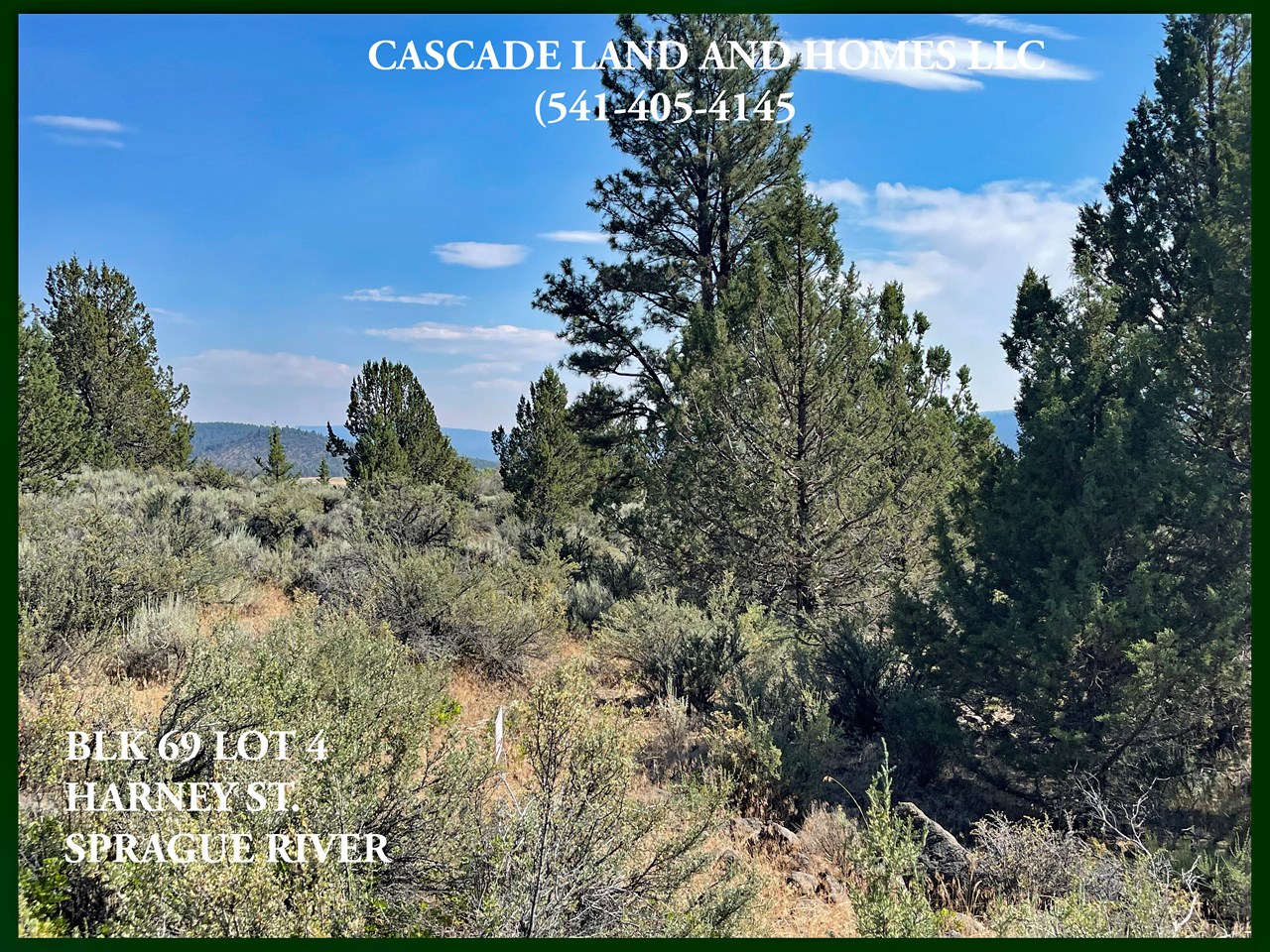 Scroll down for additional photos.
Lot# 4 Harney St. Nimrod River Park 5th add
Sprague River, Oregon 97639
This large 1.72~Acre parcel has beautiful views of the surrounding countryside, trees, and mountains! It also has a seasonal creek that runs through the property! It would need to have a well and septic if you plan to build. Location and cost of power would need to be verified by the utility company. The area gets over 300 days of sunshine per year, and many people in the area opt for solar. County well logs show, and the neighbors tell us, that this area has productive wells. There are even springs nearby! Modular homes are permitted within the subdivision, but of course, check with the county on requirements. Off-grid living is a possibility here! We did get cell-service while at the property, and there are internet service providers that service this zip code.
If you choose not to build yet, the property would make a great spot for a base camp or vacation spot to explore the nearby recreational opportunities! The Sprague River offers fishing, fly-fishing, swimming, floating, or just watching the river peacefully flow by. If you love outdoor activities, this is the perfect place! Hunting, fishing, horseback riding, camping, hiking, OHV riding, there is so much to do! The nearby Freemont-Winema National Forest is nearby and offers over 1,000,000 acres of public lands! It's not far to Crater Lake National Park, and the Cascade Mountains. Nearby rivers and lakes offer unlimited opportunities, no matter what season it is!
The community of Sprague River is about 10 minutes away, they have a store, a post office, gas station, and a deli. Chiloquin is about 20 minutes away where you can get on Hwy 97 and travel south to Klamath Falls, or North to Bend for larger shops, medical, cultural and educational activities and the amenities that larger cities offer.
If you are interested in this property and want more information, please call us! Our office number is (541) 405-4145 or you can email Robert: Robert@cascadelandandhomes.com or call Robert's cell phone (541) 990-7533.