CASCADE Land and Homes LLC
Real Estate Professionals
Robert Tessmer
Oregon Principal Broker, Idaho Designated Broker
Office: (541) 405-4145 Cell: (541) 990-7533
A Veteran Owned Company
Large 4.24~Acre parcel in The Nimrod River Park Subdivision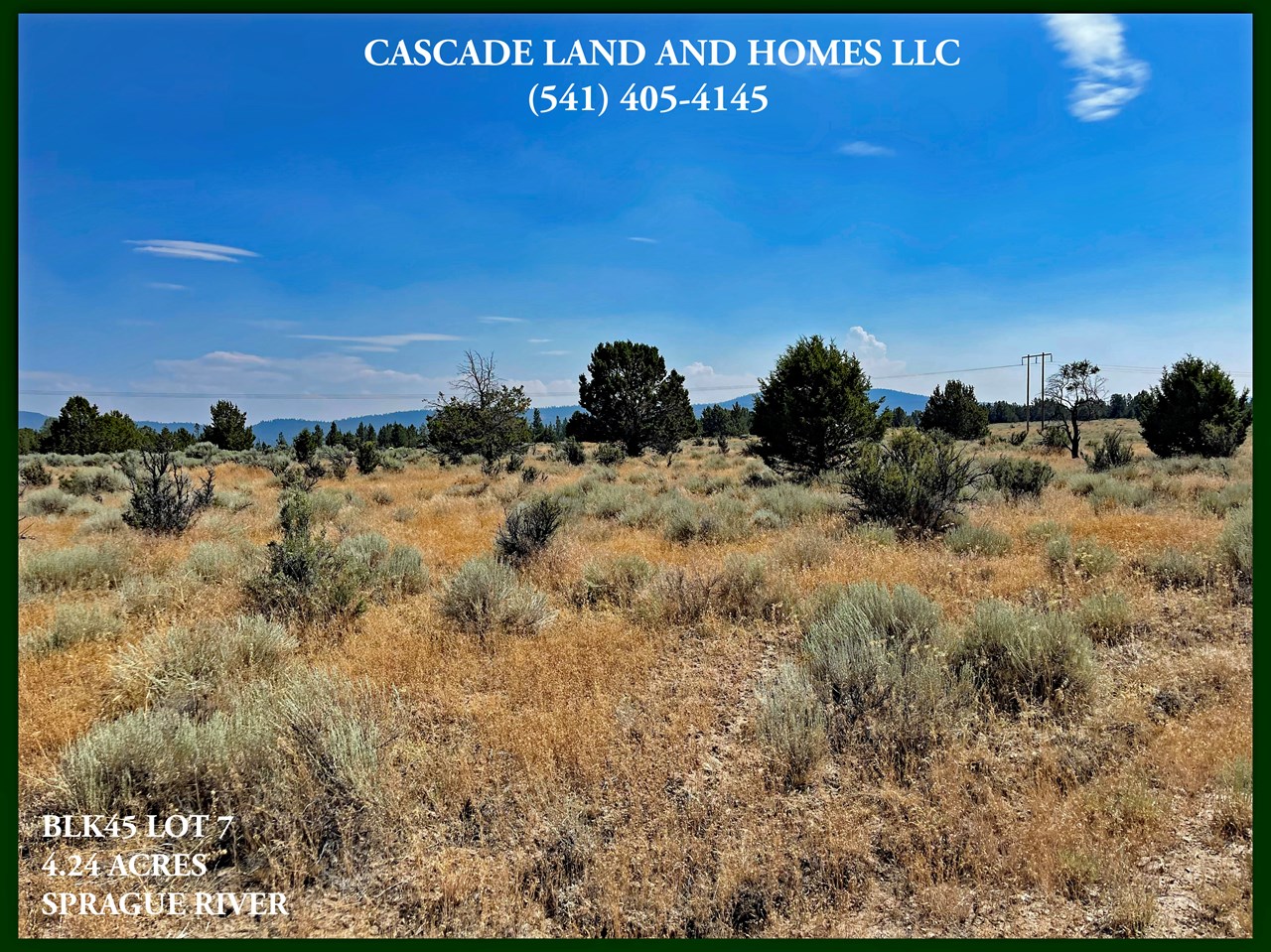 Scroll down for additional photos.
LOT#7 BLK #45 Rim Drive
Sprague River, Oregon 97639
This large 4.24~Acre parcel sits high on the volcanic plateau that towers above the Sprague River Valley It is rural out here, a special place of family farms, range and pastureland, and high desert.
There are mountain lakes, and majestic rivers nearby. The Sprague and Williamson Rivers offer word-class fly-fishing, and there are millions of acres of public lands in the Freemont-Winema National Forest just waiting to be explored!
There are a few homes throughout the subdivision, but most properties are used as vacation spots or basecamps for fishing, hunting horseback riding, or just enjoying the outdoors. Some people here choose to live off-grid.
The property does need a well and septic, and power is within the subdivision. Oregon has a reputation for being rainy all the time, but this area in the high desert boasts over 300 days of sunshine!
The property is fairly flat, and within the Nimrod River Park Subdivision which does allow modular homes. This property has so much potential for someone who is ready to be out in the country and breathe the clear air away from city life!